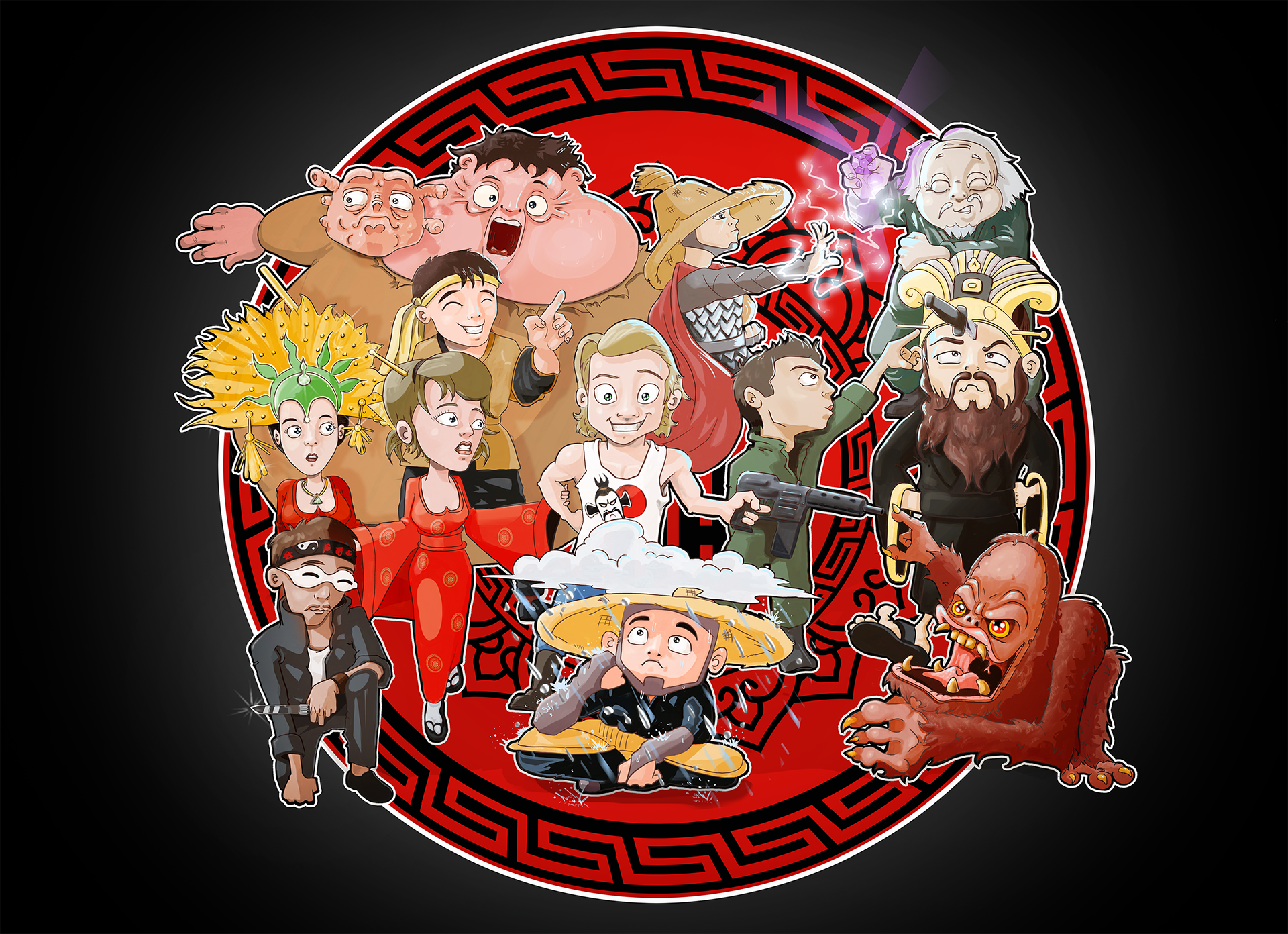 This is a personal project paying tribute to one of my favourite movies by the awesome John Carpenter,
Big Trouble in Little China
.
This painting was created mostly in Procreate for the iPad Pro and then polished a little in Photoshop.
Big Trouble in Little China started life as a sequel to Buckaroo Banzai and went on to become its own unique beast. It combines a hapless Western hero, Jack Burton, out of his depth in the Chinese underworld of San Francisco. He gets drawn into a world of organised crime and centuries old Chinese black magic and helps the real heroes, the Chinese cast including Dennis Dun as Wang Chi, Victor Wong as Egg Shen and Donald Li as Eddie Lee rescue the girls (and, most importantly, his truck) from the hands of the Lords of Chinatown and their centuries-old demonic overloard, David Lo Pan. The script is snappily paced, full of outrageously imaginative action, tinged with an intoxicating mix of fantasy and reality. Oh, and it's hilarious to boot.
If you haven't seen it yet, check it out now before it gets remade and homogenised. It's a criminally underrated movie and will forever hold a special place in my heart. I hope fellow fans get a kick out of this painting. Get in touch and let me know if you want to see more of the characters and I might just attempt a full cast image some day...