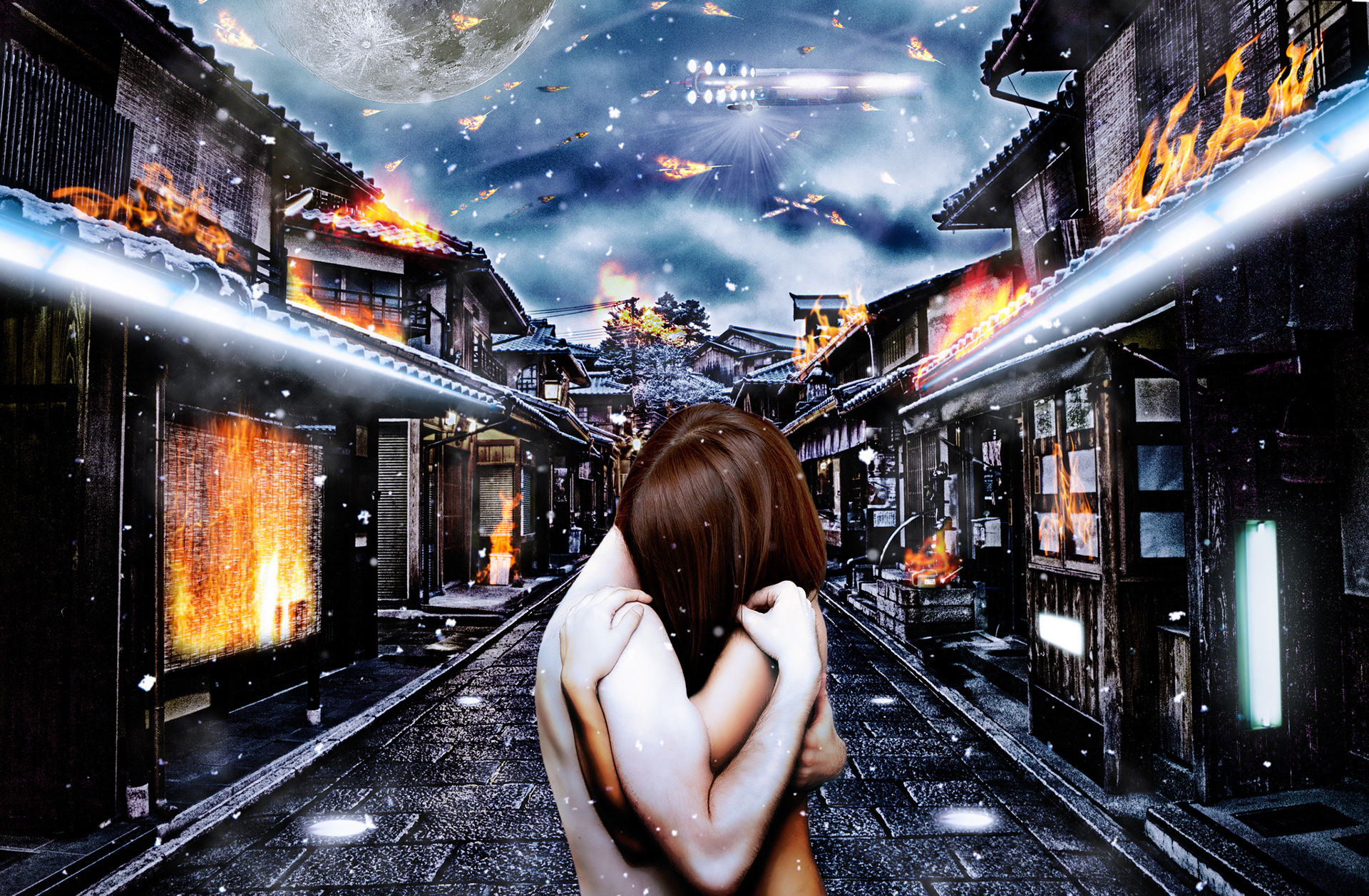 This is a shot of two models that I photographed in a studio. I then added them to a the background, that is a composite of hundreds of other elements, including a Japanese street, the clouds, the moon, virtual lights, smoke, fire, flaming arrows, a flying ship in the sky and snow in the air.
This video will show you a little more about the process...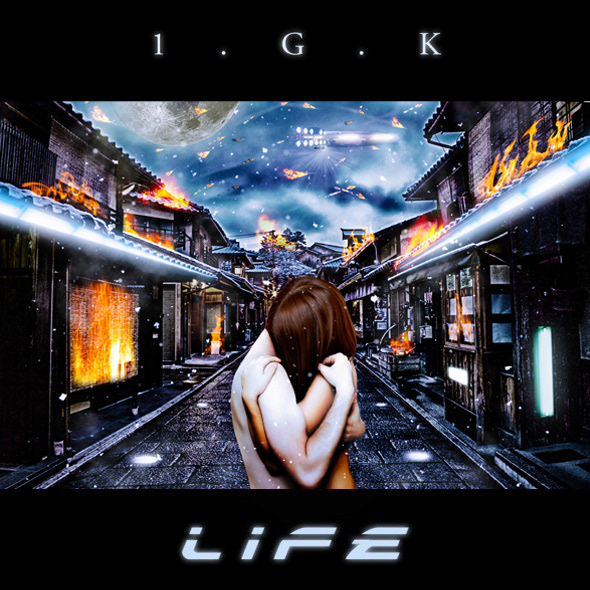 And here's the final image with the typographical work added. I used science-fiction style fonts and adjustment layers to match the apocalyptic future vision of the image.